Our classes cover a range of aerial and acrobatic disciplines and are designed to cater for all ages and abilities, everyone is welcome at The Oak Circus Centre.
From complete beginners taking their first tentative steps into aerial to those of you who long ago mastered the ropes, our tutors will help you discover and develop skills all inspired by the circus!
Amazing Classes
Amazing classes and a real community feeling. They make you feel so welcome and never fail to find a way to help each and everyone succeed.
I LOVE TRANING HERE
Not sure I can sum up how much I love training here in a few words but it is the best type of training ever.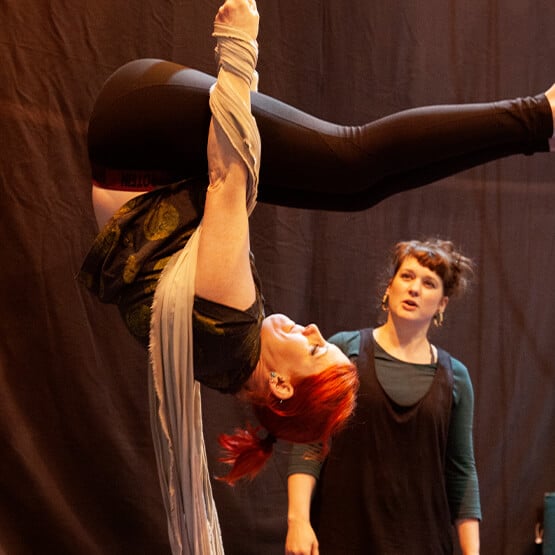 We can only cram so much into our regular programme of classes, and we get a lot of requests to try other skills such as swinging cloudswing, unicycle, contortion and stilt walking!
If you want to hone your skills or try something new, we have tutors with a wide range of specialisations that can fit your needs. We deliver one to one sessions for adults or children, and can also cater to duo's or private groups. Bookings of 10 private sessions come with a discount.
Most one to one sessions last for one hour, but we can cater to longer sessions if you prefer.
Two hours a week of open training, every week from 6pm to 8pm. For more experienced students to come and practice what you have learnt during the week!
A social event, open training is a great way to get to know other students, practice your skills, share skills with others, or practice routines for up-coming performances. Please be aware slots are now limited due to social distancing and infection control.
Students are advised to bring their own equipment if possible, The Oak Circus Centre is no longer able to provide silks and ropes for open training.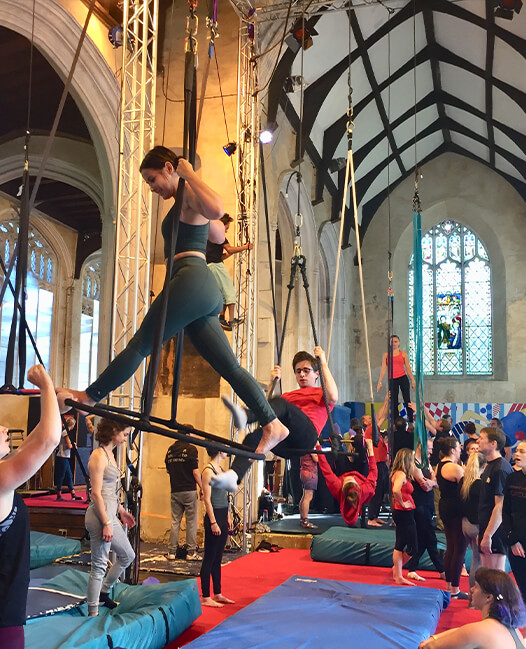 Are you a professional performer? Would you like to come and train at The Oak Circus Centre without the need to book in advance or attend any particular class?
Professional Membership card
Our Professional Membership Card allows you to come and train from Tuesday to Friday at a discounted rate.
You will also be entitled to 10% discounts for any event, workshop and masterclass you want to attend throughout the year. 
The Membership is currently suspended because of the ever-changing scenario and our new infection control policy, but it's our intention to resume it as soon as possible!
Find & contact The Circus
The Oak Circus Centre is located in the heart of Norwich, literally a short walk from the bottom of St Benedicts Street and the famous Norwich Lane's, our space is not only ideally located, it's also a one of a kind, uniquely historic venue.
We are located within the inner city ring road just 5-10 minutes walk from most city centre locations.