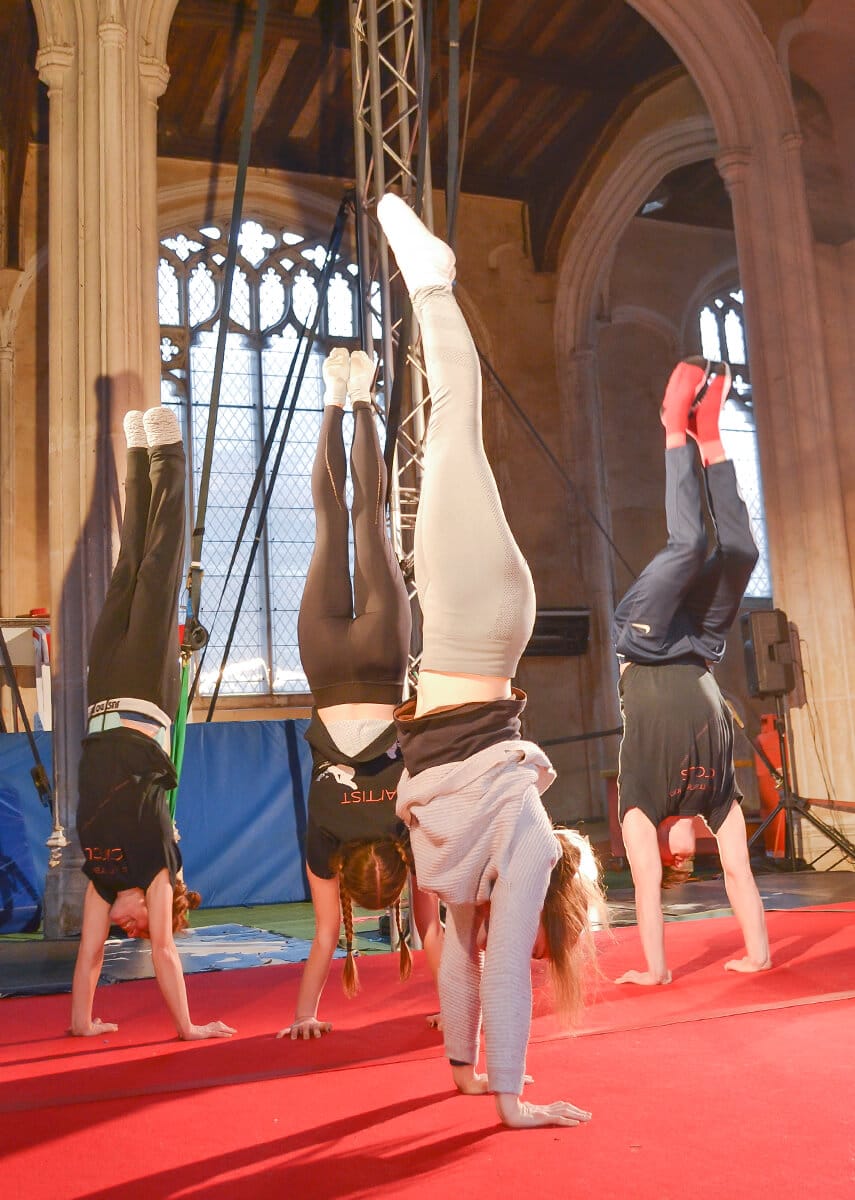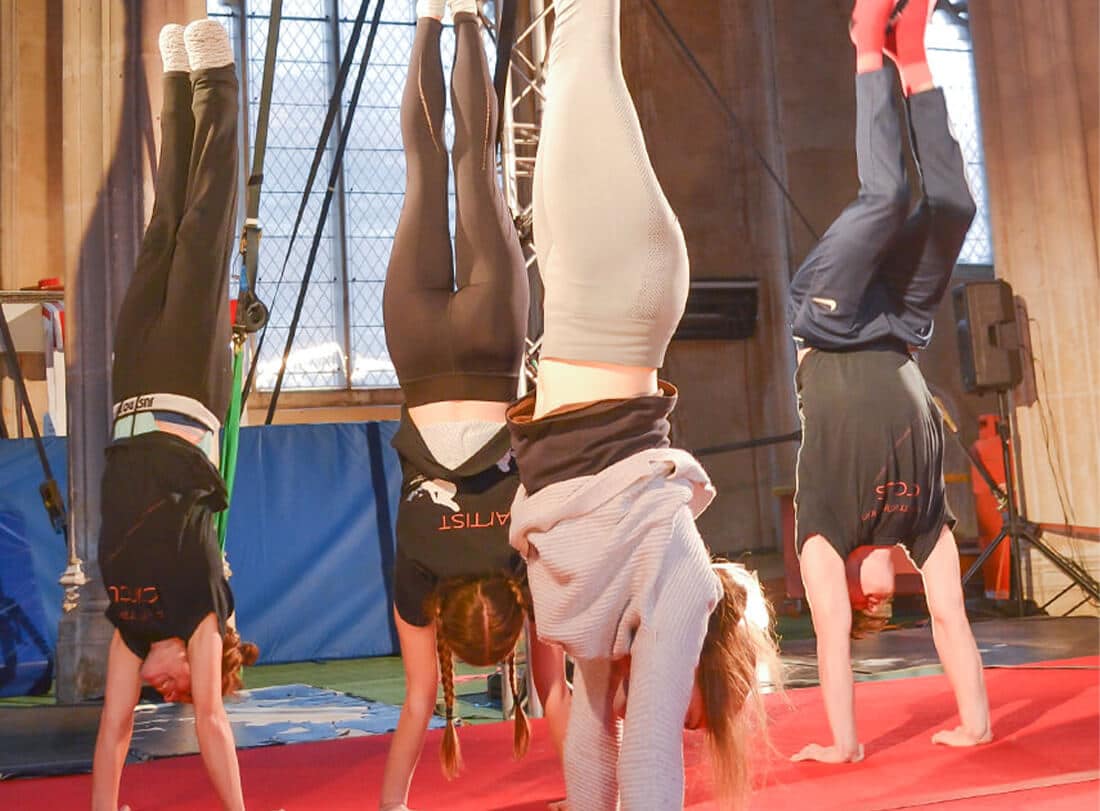 Hand Balancing & Acrobatics
Hand balancing and floor acrobatics or tumbling are the foundation of all acrobatic disciplines giving you a good sense of balance and body awareness, strong core and great fitness. 
This class is a dynamic all round body workout, a good challenge and great fun! Hand balancing, is the art of balancing on your hands and floor acrobatics is the body in dynamic motion across the floor.
The class builds technical foundations, strength and fitness working on the basic body shapes required for both handstands and tumbling. With a dynamic fitness warm up which builds the forms, strength and power required for acrobatics, the first part of the class will focus on headstands and handstands, with the second part of the class focussed on floor acrobatics working on both floor and apparatus such as tumble track or trampette. This class welcomes all levels and we will work with your existing level and experience to build up your skills.
If a participant is under 18, our disclaimer must be signed by a parent or an adult of 18+.
Students are advised to wear comfortable clothing that they can move easily in.
"Hand Balancing & Acrobatics is a great foundation for any physical work, improving core and upper body and leg strength, power, balance, agility and alignment."