Circus is a very effective tool in developing physical literacy, improving social skills, self-confidence, team-work and well-being.
We work with schools, community groups and private groups to deliver one off or long-term circus education programs in our space and out in the community. If you can't come to us, we can come to you – we can deliver workshops in a variety of disciplines in outdoor or indoor spaces.
We work with a number of schools in and around Norwich to deliver in depth education programs, both in our space and at the schools.
This can be developed as part of your in school P.E or performing arts program, or as extra-curricular activity, either within school time or after school. Programs can run from a half-term to a whole year.
We work in detail with the school to develop a program appropriate to your situation and students. Alternatively we can deliver one-off fun days during the term or during school holidays.
We can create a circus day at the school, or for a circus outing we can include a tour of our incredible circus space, and a Q and A with our professional circus performers, as well as learning how to get on the trapeze and stand on your hands.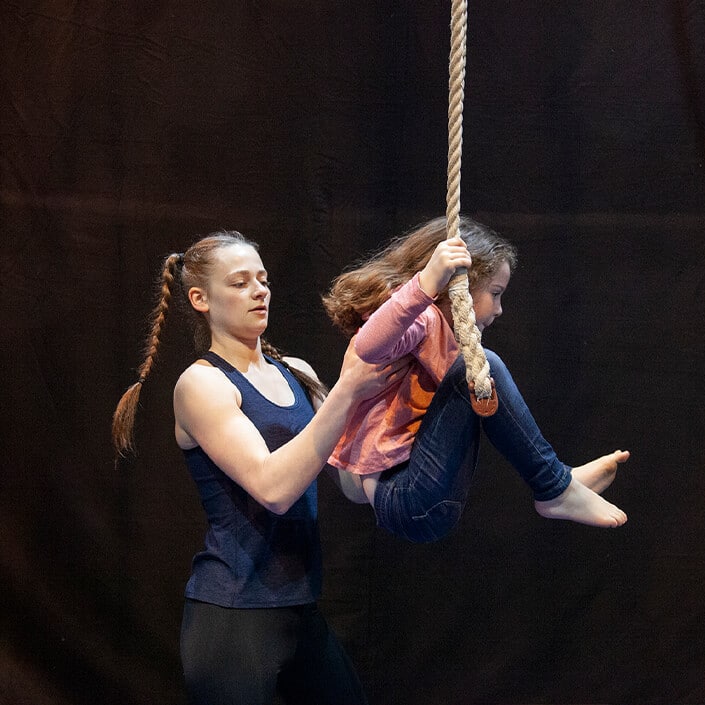 A huge achievement
Thanks again to you and your team for your hard work, vision, and patience over the past 18 weeks. The show was stunning. The parents were truly amazed and the kids just wanted to turn around and do it all again! A huge achievement.
Community Groups & Social Circus
We know from experience and recent research that circus is a powerful alternative pedagogical tool to encourage personal growth, and essential life skills.
Social Circus is more than teaching circus skills: it is a tool for transformation, discipline, creativity and artistic expression. We have worked with a number of community groups, both formal and informal to deliver circus workshops in our space or out in the community.
Our tutors have experience working with people from a wide range of ages, backgrounds and abilities. We can deliver fun circus outings, bring a joyful afternoon to your space, or create in depth education programs.
Please get in touch if you are interested in working with us, and we can tailor a program to your needs.
Best morning ever!
When you hear a child say " they've had the best morning ever!", and you know that's a child who would refuse to try anything, then you know it's a good good session
Find & contact The Circus
The Oak Circus Centre is located in the heart of Norwich, literally a short walk from the bottom of St Benedicts Street and the famous Norwich Lane's, our space is not only ideally located, it's also a one of a kind, uniquely historic venue.
We are located within the inner city ring road just 5-10 minutes walk from most city centre locations.