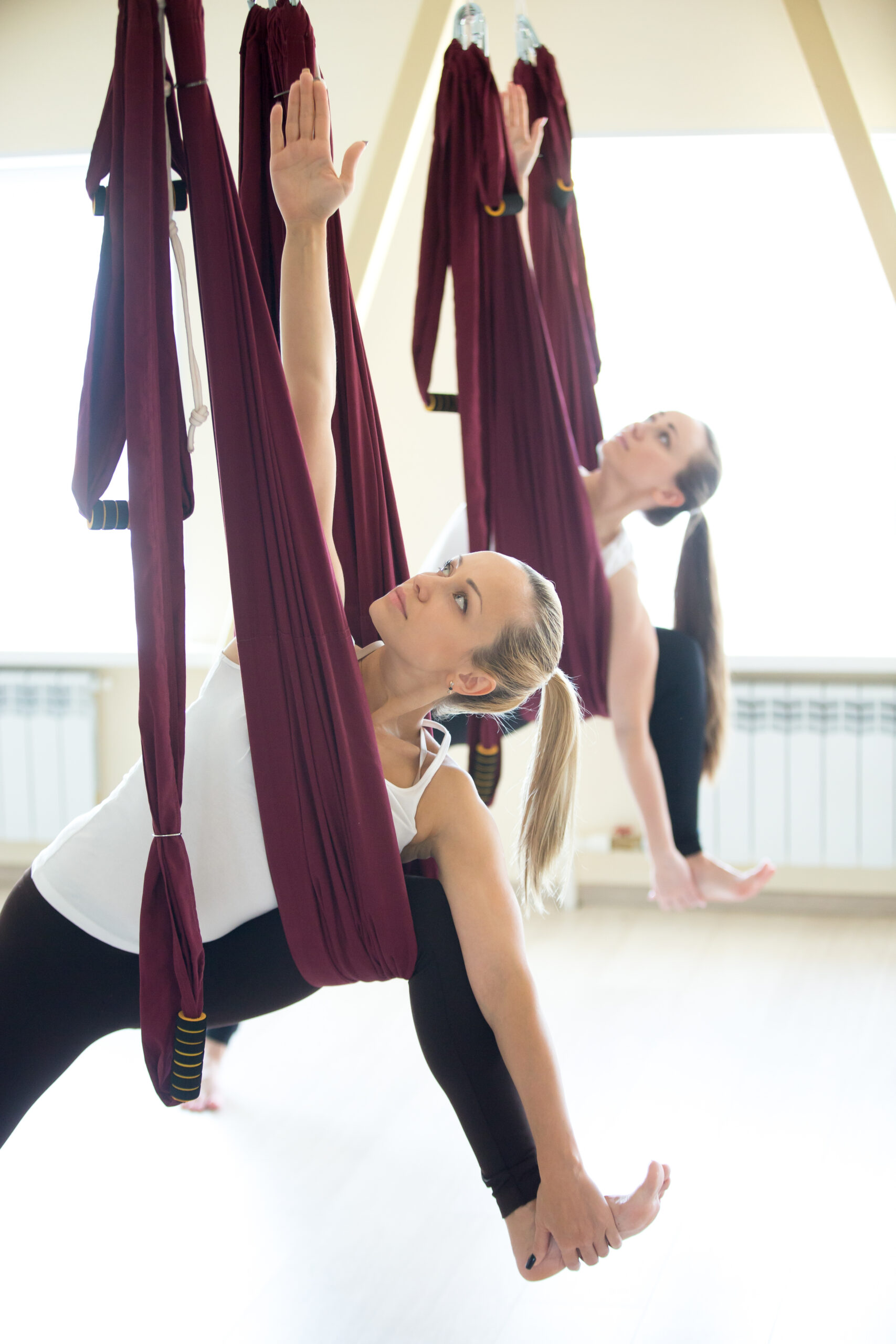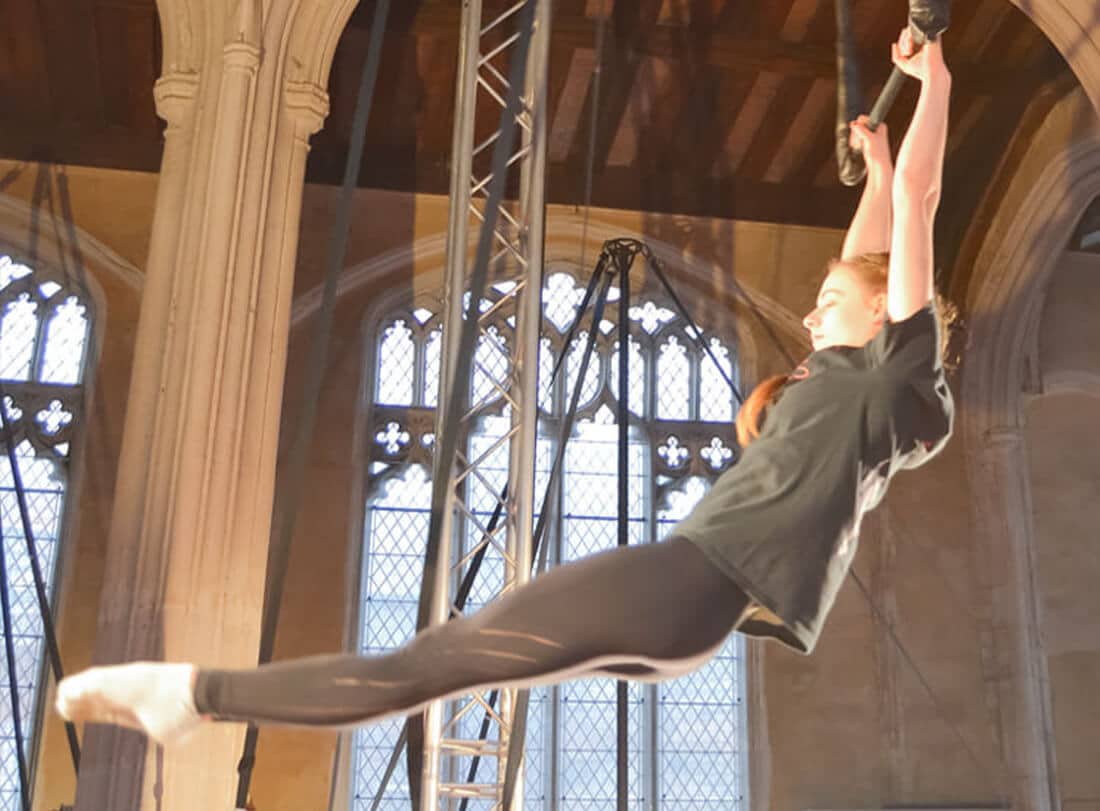 Aerial Yoga is a carefully developed method of yoga that uses the support of soft, silk fabric hammock suspended from the Aerial Swing to enhance and refine a traditional mat/floor/ground practice.
With the support of the hammock you can encourage your body to move deeper into practice increasing your flexibility, strength on the upper body, core, arm and back muscles. The inversion postures allows de-compressions of the spine and joints which works wonders on back issues or posture alignments.  With gravity supporting the body, poses can be achieved with less effort and strain, enabling students to explore poses to a deeper level than they might normally be able to achieve.
As you deepened your practice you can experience physical release, refined strength, energetic flow, and full awareness of body and breath to restore your body and mind.
Aerial Yoga Fitness Class
"Aerial fitness is a great full body work out, improving your upper body, grip and core strength, and increasing your performance for aerial work."