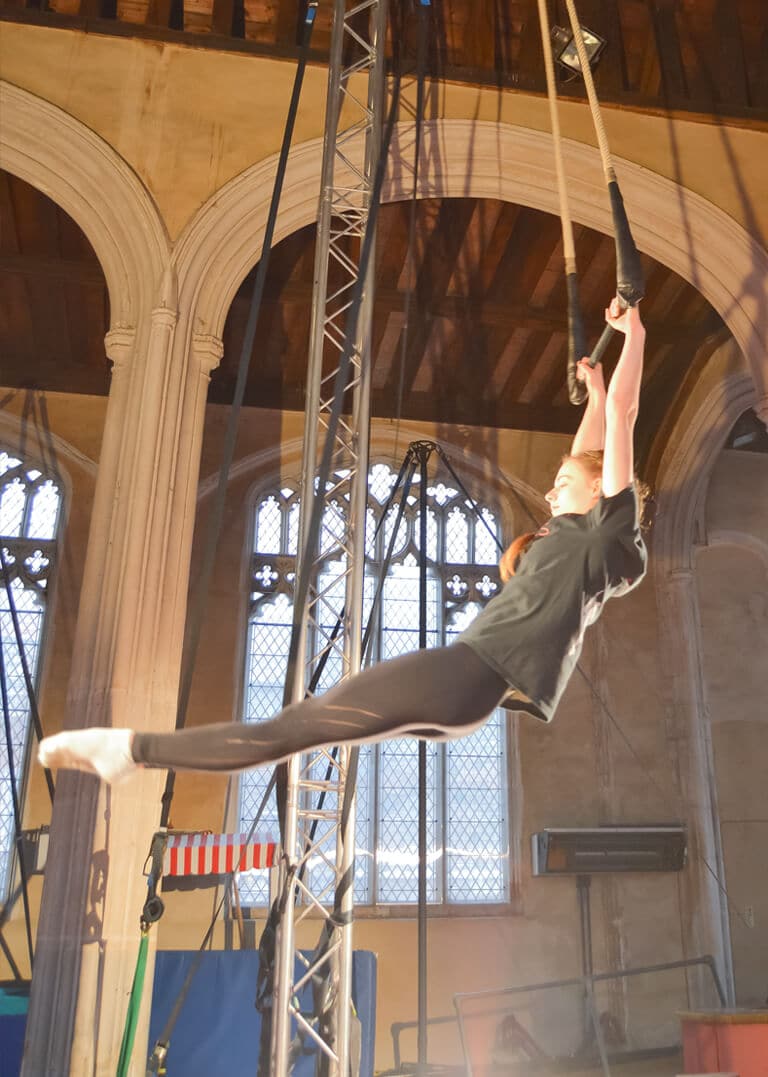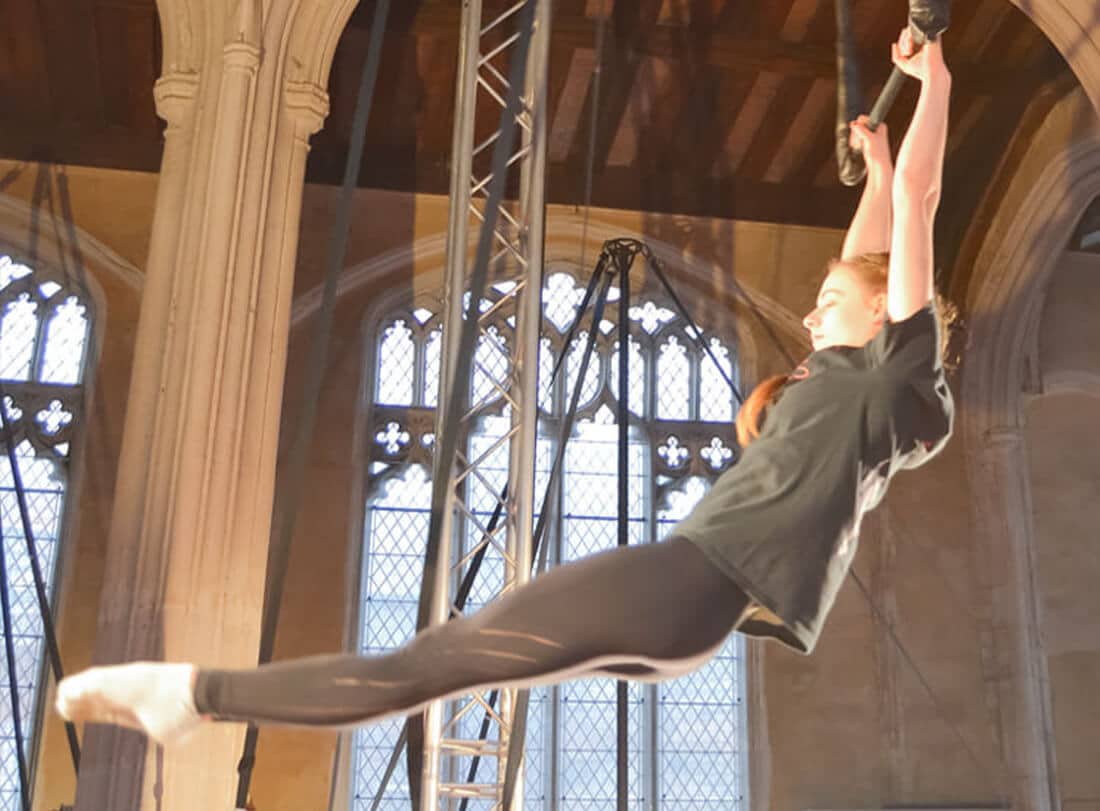 During the class you will participate in exercises on rope, silks, hoop and trapeze targeted to improving your strength and fitness and increase your ability in the air.
Feeling the need for a bit of extra exercise?
Want to improve your upper body strength so you can climb that bit higher, or nail those tuck throughs?
Or want to get back into shape after a break from training?
This is the perfect complimentary class for all budding aerialists.
Focussed primarily on improving core and upper body strength as well as fitness and endurance, you will use a variety apparatus for an intense aerial focussed fitness class. Working together as a group as well as in pairs and solo we select focussed exercises to build up arm, shoulder, grip, core and leg strength, using drills and movements that also improve your body's understanding and performance in the air.
Learn which muscles you should be using, improve your body position, and get a great workout!
This class is also great for people who want to build their fitness before they begin their aerial journey.
"Aerial fitness is a great full body work out, improving your upper body, grip and core strength, and increasing your performance for aerial work."