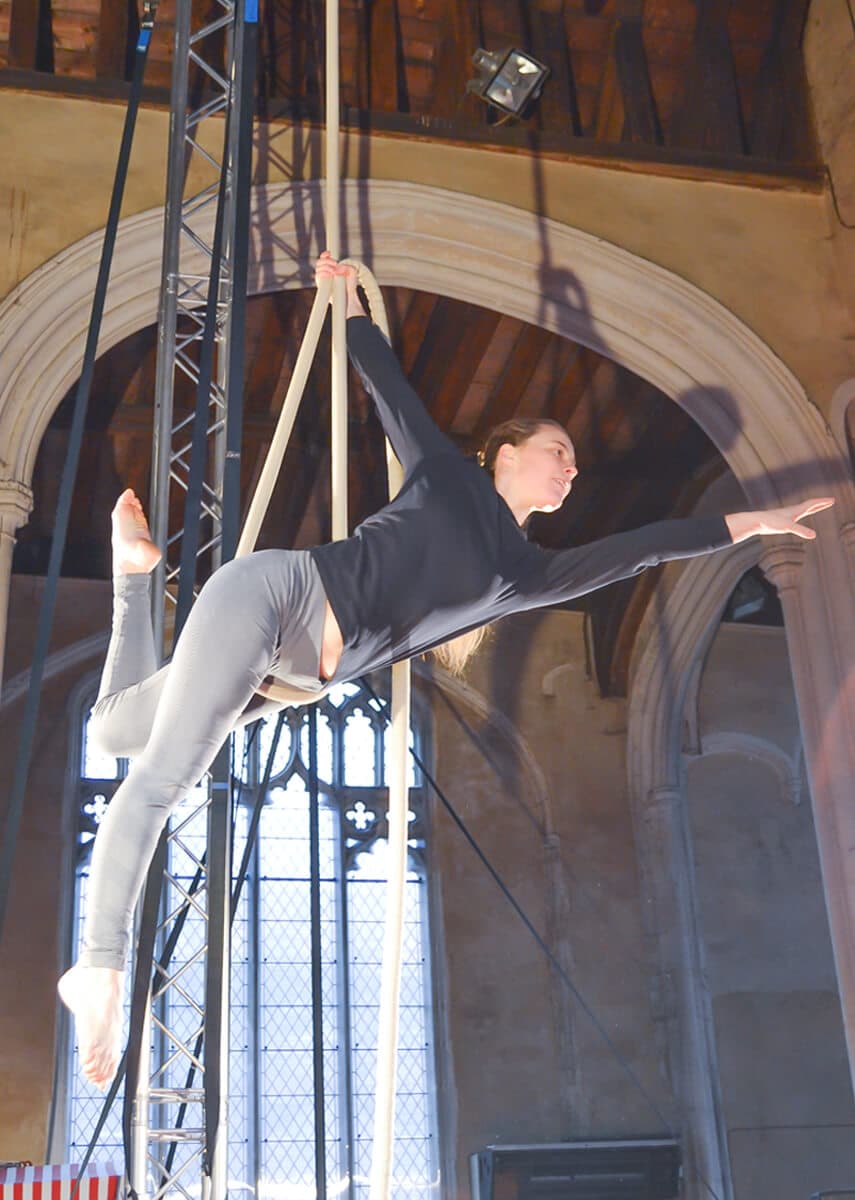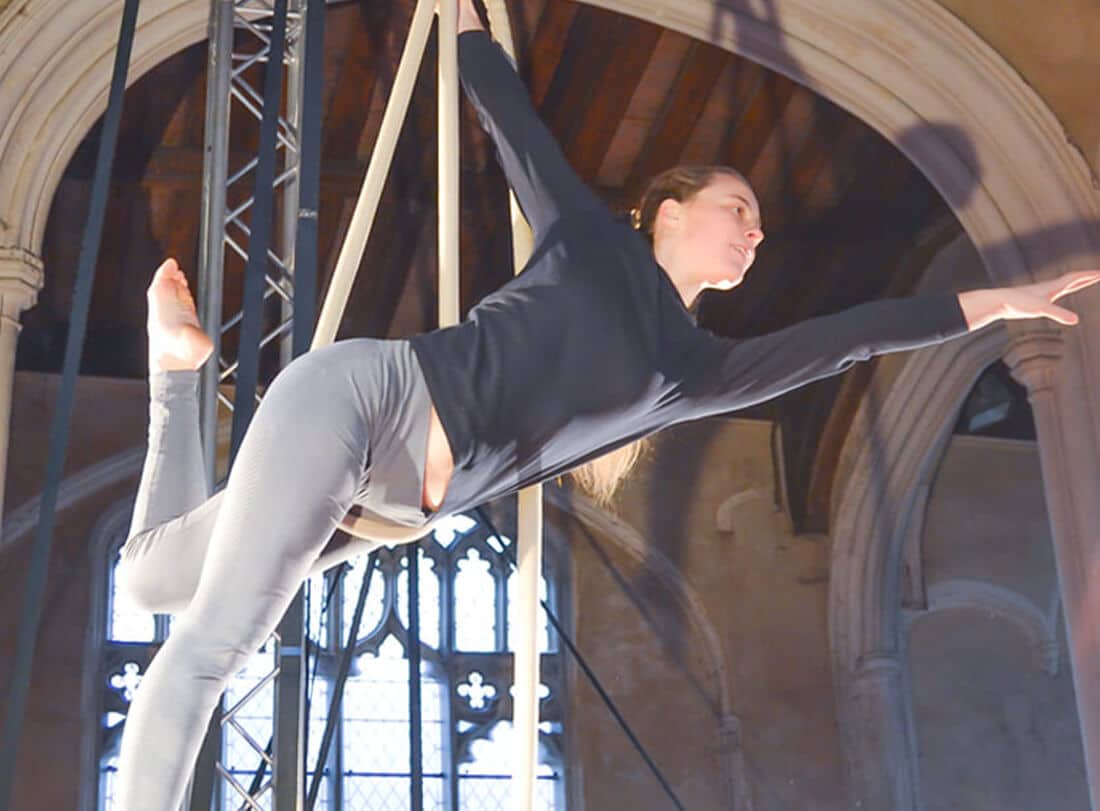 During the class you will get comfortable on the trapeze, hoop, rope and silks, and learn the basics of going upside down!
This course is designed for those who have never been on any aerial apparatus before, or have only been to a few classes.
Starting from the very beginning with floor preparation you will learn step by step how to hang and go upside down and do basic tricks in the air.
Over the course you will learn how to climb the rope and silks, how to hang from your knees on the hoop and trapeze and begin to string basic sequences together.
This course gives lots of support in a group environment and is great for building up your core, upper body strength, body awareness and confidence.
If a participant is under 18, our disclaimer must be signed by a parent or an adult of 18+.
Students are advised to wear comfortable clothing which covers most of their skin to avoid injury. Fitted, stretchy clothing such as leggings are most suitable.
This class is also available on a drop in basis, subject to availability.
"Aerial for beginners is great for upper body and core strength, body awareness and confidence building."