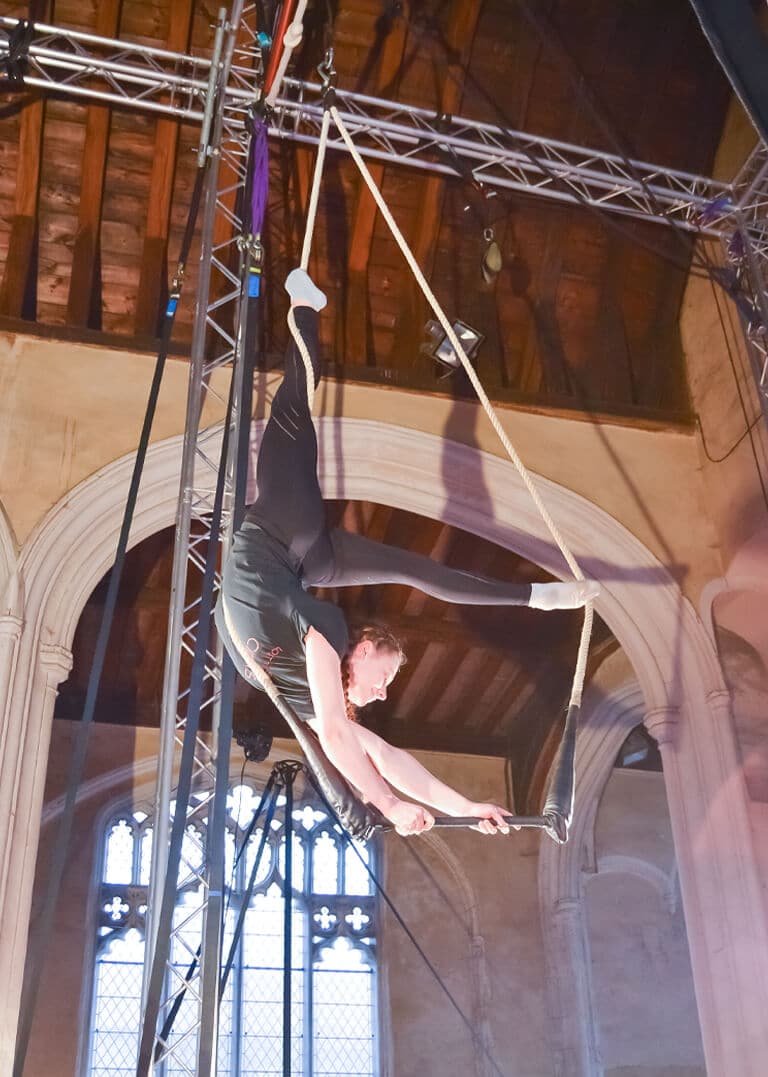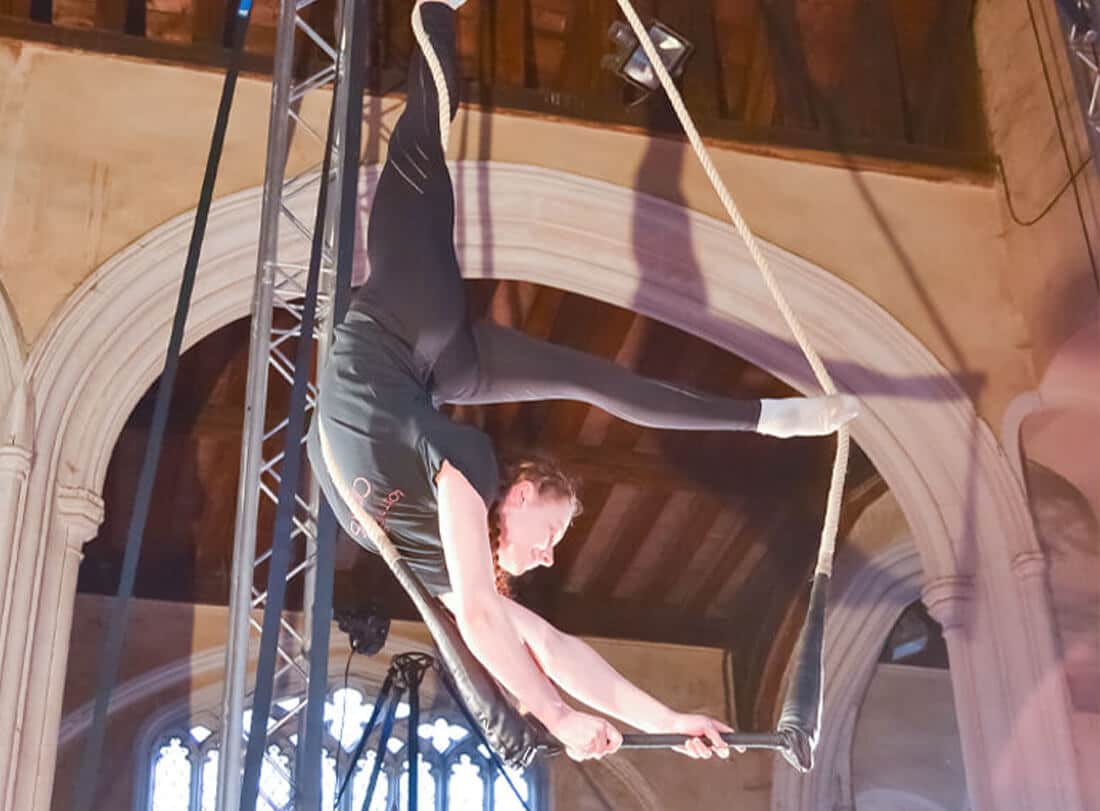 During the class you will be learning a variety of static poses, dynamic rolls and transitions, balances, and hangs.
One of the most recognisable and popular pieces of aerial equipment, the Aerial Hoop lets you work underneath, inside and above the hoop.
Learn to safely hang, balance, roll, spin and create beautiful body positions. Hoop is a great way to increase body awareness, core, and upper body strength.
Static Trapeze does not involve swinging and jumping from the trapeze. Instead participants learn to perform moves under the bar, over the bar and in the ropes to develop an impressive and graceful routine.
Our more experienced students may also work on the double trapeze.
If a participant is under 18, our disclaimer must be signed by a parent or an adult of 18+.
Students are advised to wear comfortable clothing which covers most of their skin to avoid injury.
This class is also available on a drop in basis, subject to availability.
If you have never been on any aerial equipment before, we recommend that you first try our Aerial for Beginners class.
"Aerial hoop & trapeze is great for is great for upper body and core strength, body awareness and flexibility."