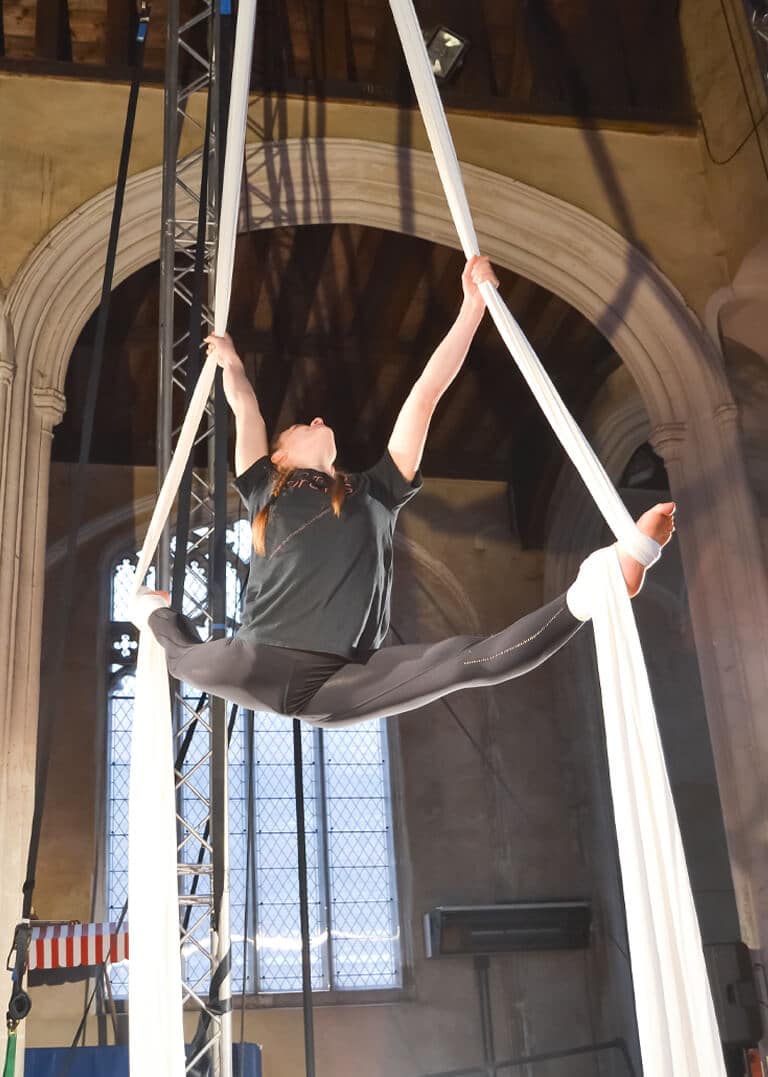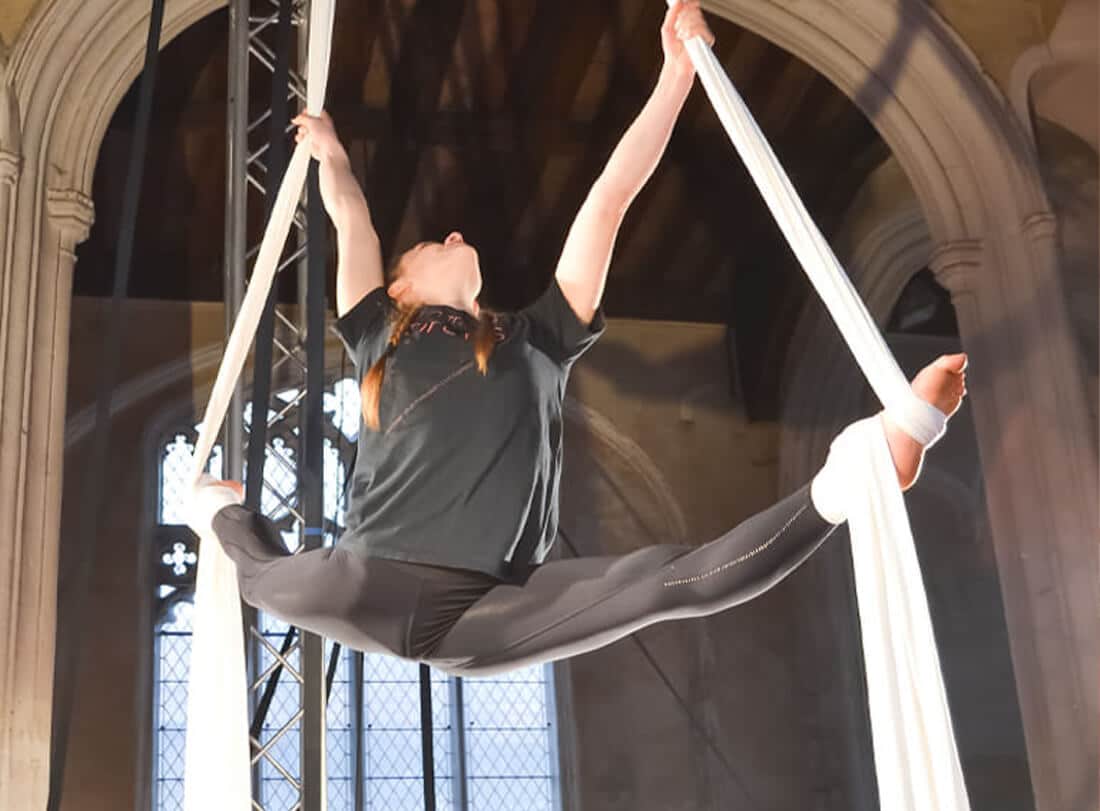 On this class you will learn a variety of static poses, climbing techniques, wraps, locks and drops.
Aerial Silks, also known as Tissu, is one of Circus's most well recognised disciplines.
'Tissu' are a beautiful pair of silks suspended from the ceiling, on which the participant performs graceful aerial acrobatics, spinning and rolling through the air, as well as creating dynamic shapes and balances.
Aerial Rope, also known as 'Corde Lisse' are the aerial ropes; soft, easy to climb and comfortable to wrap yourself in – nothing like the school gym ropes! Great for building strength as well as self confidence.
If a participant is under 18, our disclaimer must be signed by a parent or an adult of 18+.
Students are advised to wear comfortable clothing which covers most of their skin to avoid injury.
This class is also available on a drop in basis, subject to availability.
"Aerial rope & silks is great for upper body, grip & core strength and body awareness."