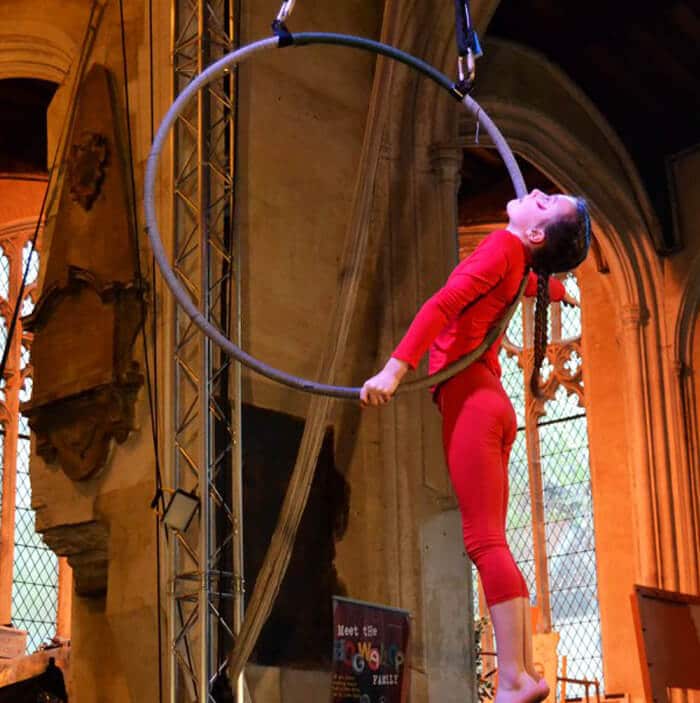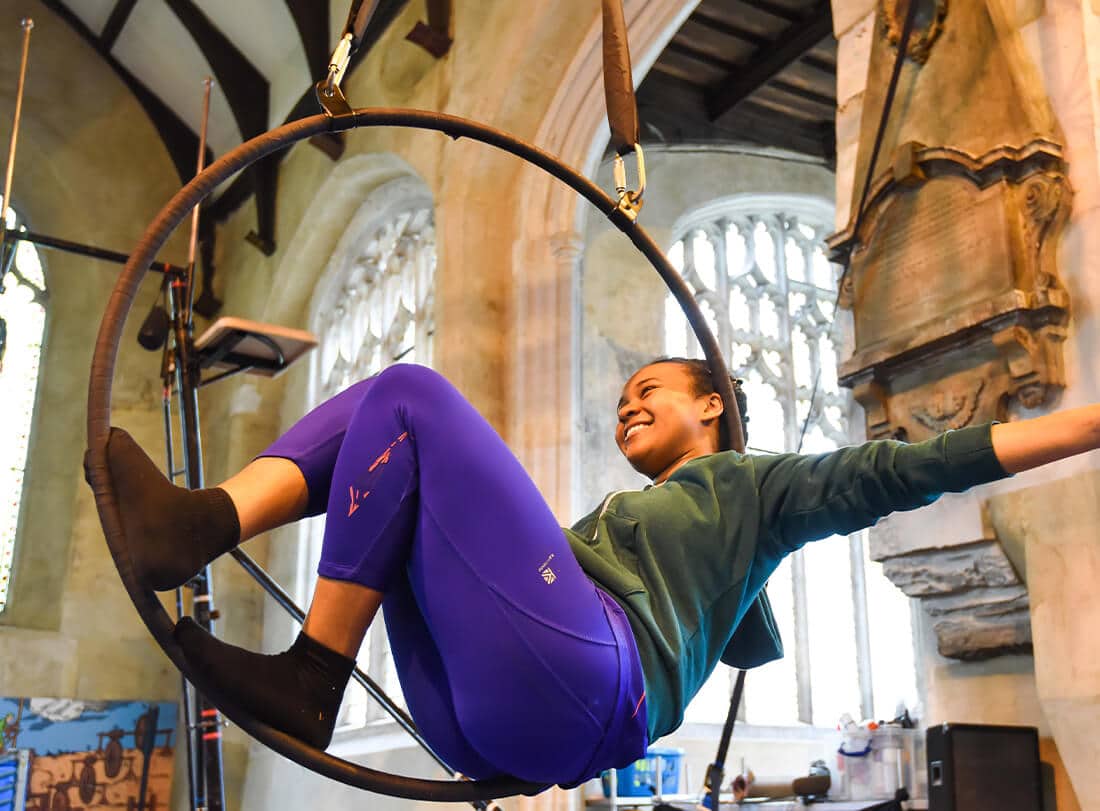 Our classes in circus skills are a great way to improve motor skills, balance, coordination, flexibility and strength.
We now have two midweek youth circus classes coming in 2023 on Monday's and Wednesday's.
This class is also a discounted class for children interested in joining our Academy of Circus – C.A.N.
To get the discounted Pre CAN booking students must attend one of our weekend Youth circus classes.
This class will prepare students to reach the levels necessary to join the C.A.N which is by audition only.
Classes will work on aerial conditioning and skills . In addition classes will include activities such as solo acrobatics, handstands, juggling, hula hoops, slackline.
Small class sizes will enable our amazing tutors to give the students more individual attention and get creative with approaching circus.
Haven't tried circus before? Want to see if it suits? Contact us before the start of term to book a try out session.
6 week half term block – £107
Go cardless per month over 11 months. 38 weeks in a year – £57
"Circus is a wonderful tool for improving physical literacy, teamwork, confidence, discipline and creativity in children and young people, and best of all its loads of fun!"