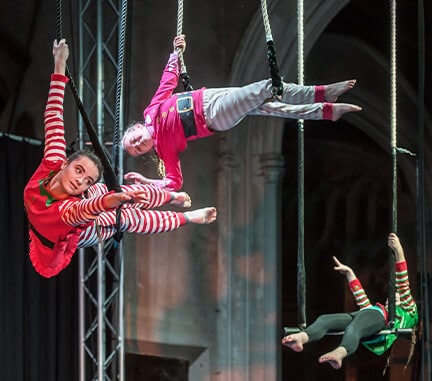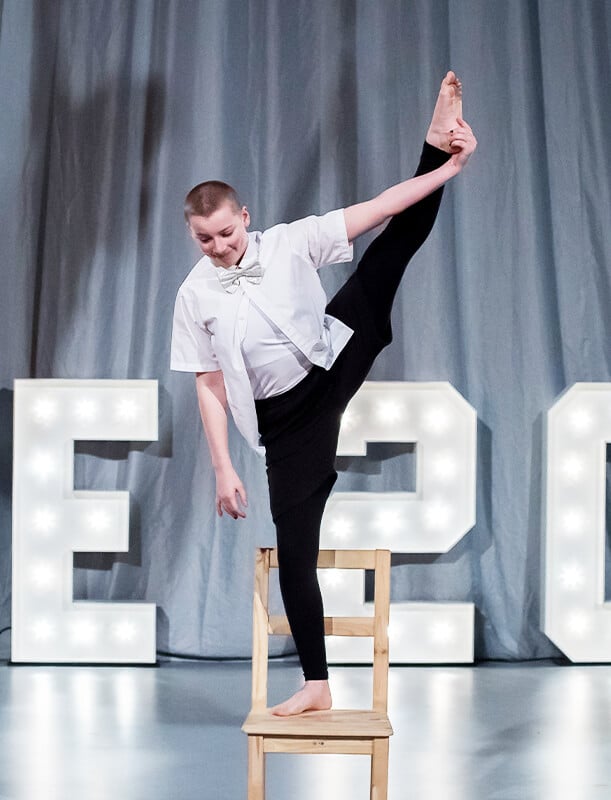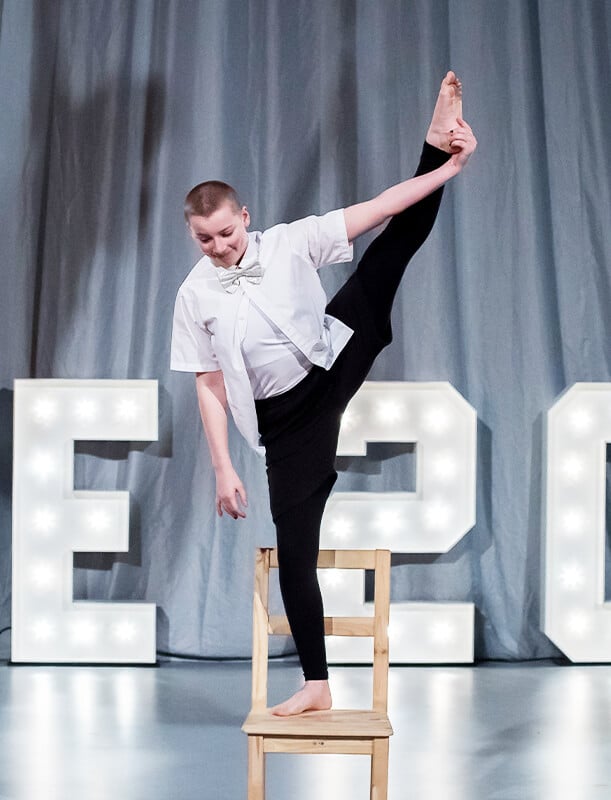 Our end of year community gathering, celebrating our student's achievements.
Welcome to The Oak Circus Centre End of Year celebration presentation on Friday 16th and Saturday 17th December. Our students have been working extremely hard over the past year and would love to share the things they have been working on with you.  It's a time to gather with friends and family and enjoy an evening out in one of the most beautiful churches in Norwich where history and circus meet!
Our amazing students, combined with professionals, will be sharing with you their extraordinary, dazzling acts! From stunning aerial acrobatics, to quirky characters, and daredevil acrobatics, an amazing evening is waiting for all the family to enjoy, celebrate and wish everyone a Merry Christmas and a splendid beginning of a New Year.
FRIDAY 16th December, 7:45pm
Students performing in this show:
CAN group and solo/small group acts
Pre-CAN
Wednesday youth circus
Adult students
SATURDAY 17th December, 7pm 
Students performing in this show:
Acorns
Saplings
Oaks
Adult students
CAN group pieces TBC
Please make sure you book your tickets in advance as there is limited capacity for families and friends to join us.  Doors open one hour before and we will have a Christmas bar located on the mezzanine
Wrap up warm on the night as the Centre can be cold.
The Oak Centre End of Year Celebrations
Family (2 adults, 2 kids): £22
Got a question about the oak christmas celebrations?
Reach out to us using the contact form below and we'll get back to you as soon as we can.