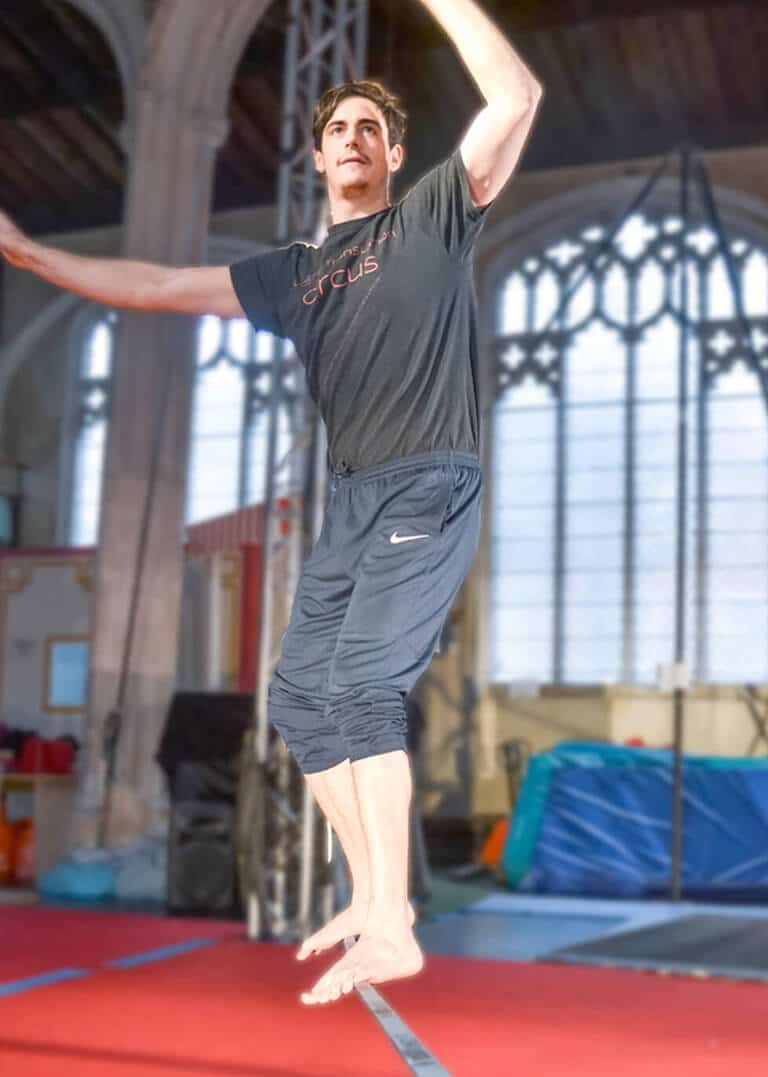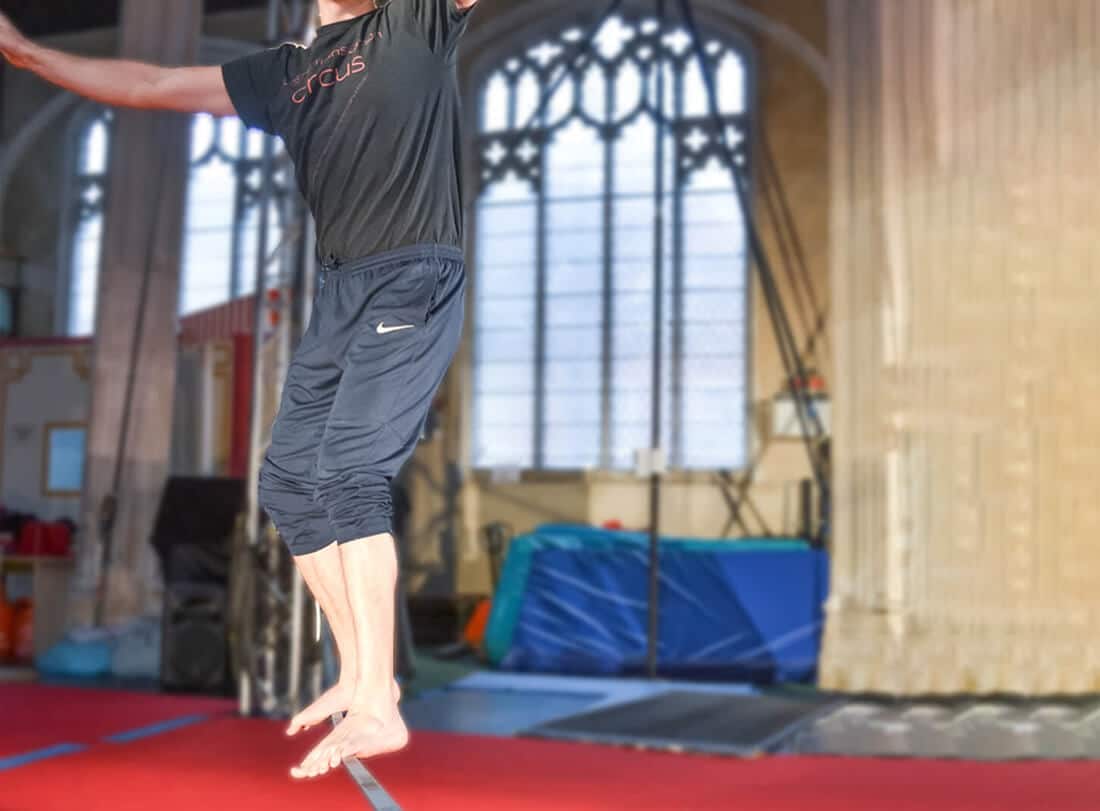 The art of Slackline is a practice in balance that typically uses 1 inch nylon webbing tensioned between two anchor points.
Slacklining is recognised worldwide as a sport, an art form, a recreational past time and a therapeutic activity and beneficial for personal focus, agility, core muscle groups and balance receptors, as well as being both a relaxing and stimulating activity.
Distinct from tightrope or tightwire walking in that the line is not held rigidly taut (although it is still under some tension), it is instead dynamic, stretching and bouncing like a long and narrow trampoline. The dynamic nature of the line allows for impressive tricks and stunts.
It has also been shown to be an amazing way to encourage people of all ages and abilities to take calculated and beneficial risks, again something which can be transferred into various other activities and pursuits.
Slacklining offers a 'level playing field' effect among young people and particularly school groups, where as a brand new activity neither the sporty nor the typically hard to engage students have any kind of advantage over one another, this may encourage a mutual respect among peer groups.
We are currently not offering this course.
"The art of Slackline is perfect for improving balance, agility, focus, core and leg strength. "
Got a question about this class?
Reach out to us using the contact form below and we'll get back to you as soon as we can.