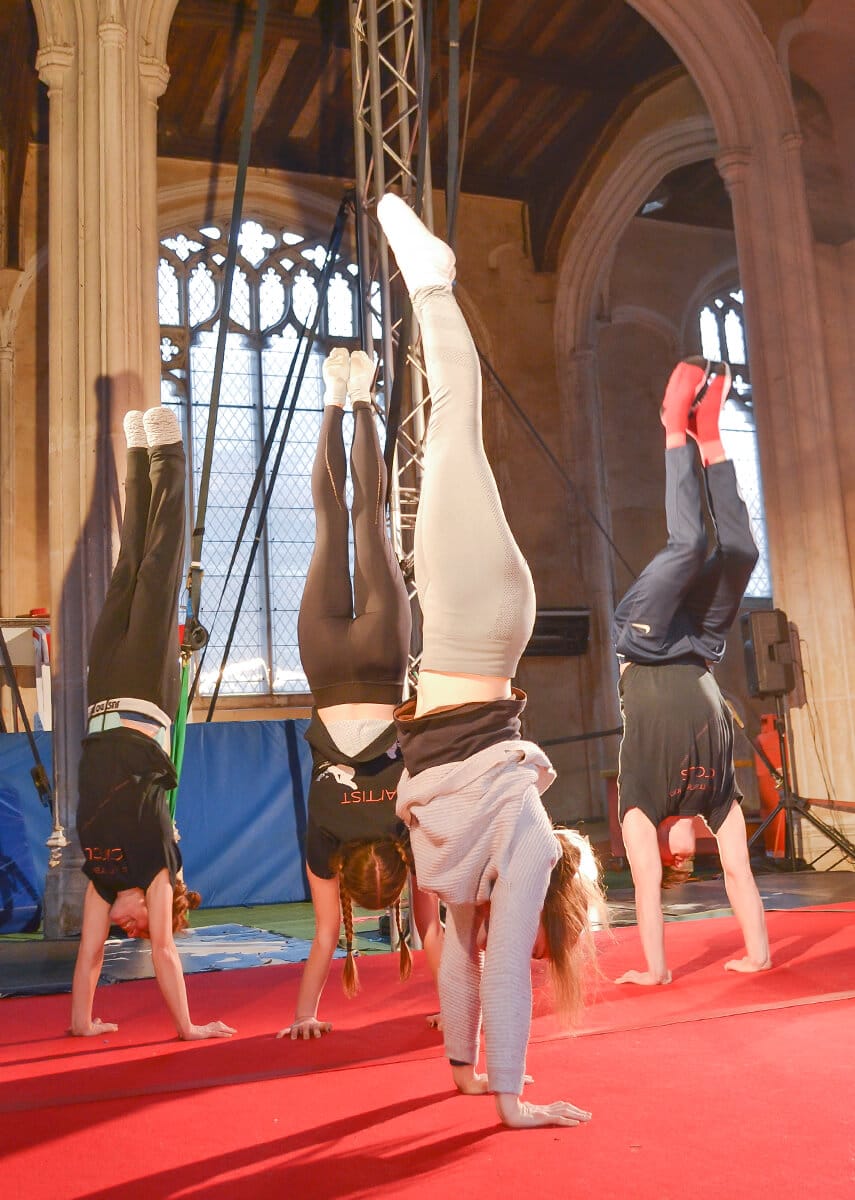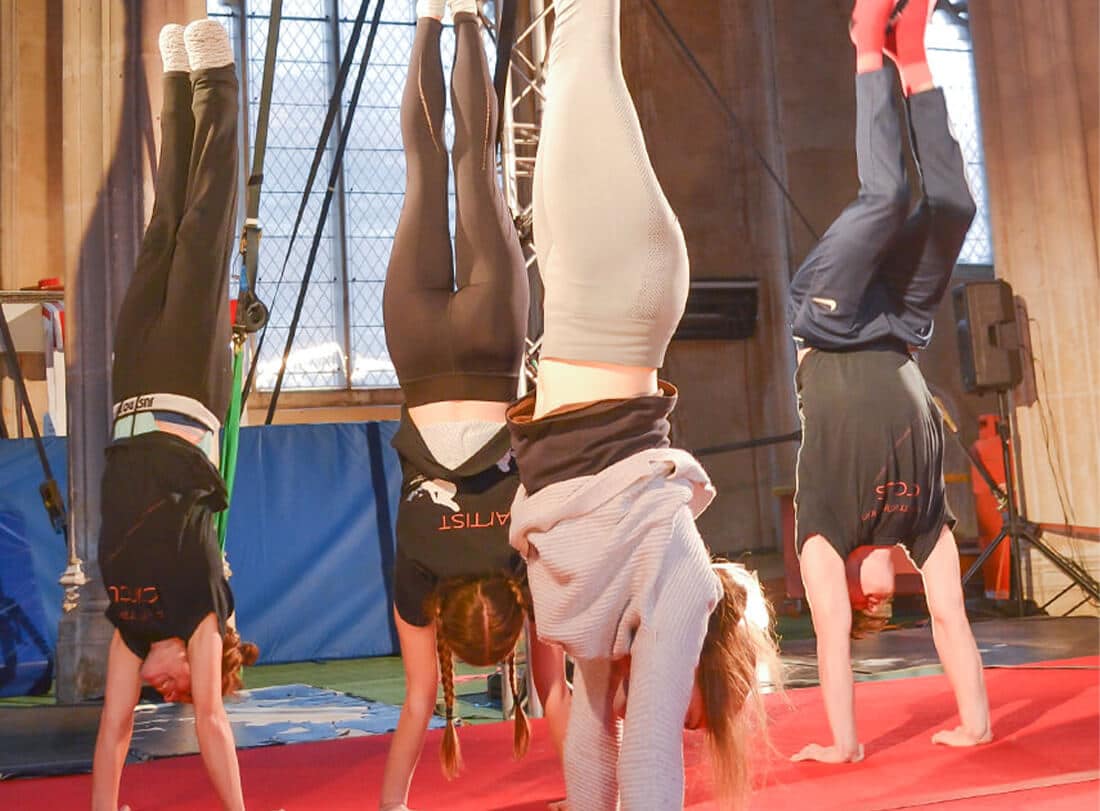 This class comprises the first hour as a acro fitness warm up and handstand class, and the second hour as an acrobatics class, you can choose to do the whole two hours, or just the first hour.
Hand balancing and acrobatics are the foundations of most circus skills. Giving you a good sense of balance and body awareness, strong core and upper body, and great fitness. This class is a dynamic all round body workout, a good challenge and great fun!
Hand balancing, the foundation of acrobatics, is the art of balancing on your hands. We slowly build up strength and confidence throughout the class from headstands, and physical preparation, through to learning to balance against the wall and on your own, building up to a variety of balances on handstand canes 1m off the floor as you advance. Learn this fine and focused art, and become more aware of what your body can do.
Acrobatics is a solo person in movement, building on a foundation of jumps, body alignment and handstands, acrobatics is a broad term taking these foundations into dynamic movements.
Throughout the term you will work on tumbling (gymnastic style floor work), trampette and trampoline, all working from the basics of forward rolls, through cartwheels, working towards flips and sequences, individually tailored to your level as you progress.
If a participant is under 18, our disclaimer must be signed by a parent or an adult of 18+.
Students are advised to wear comfortable clothing that they can move easily in.
Hand Balancing & Acrobatics
"Hand Balancing & Acrobatics is a great foundation for any physical work, improving core and upper body and leg strength, power, balance, agility and alignment."
Got a question about this class?
Reach out to us using the contact form below and we'll get back to you as soon as we can.