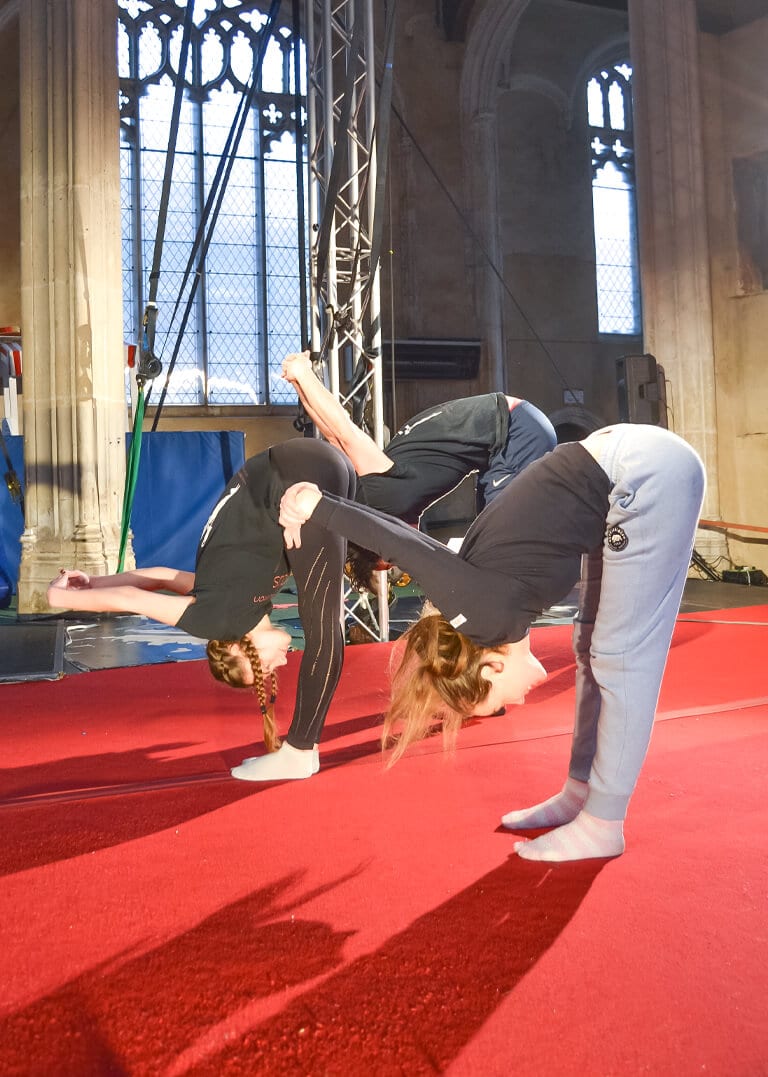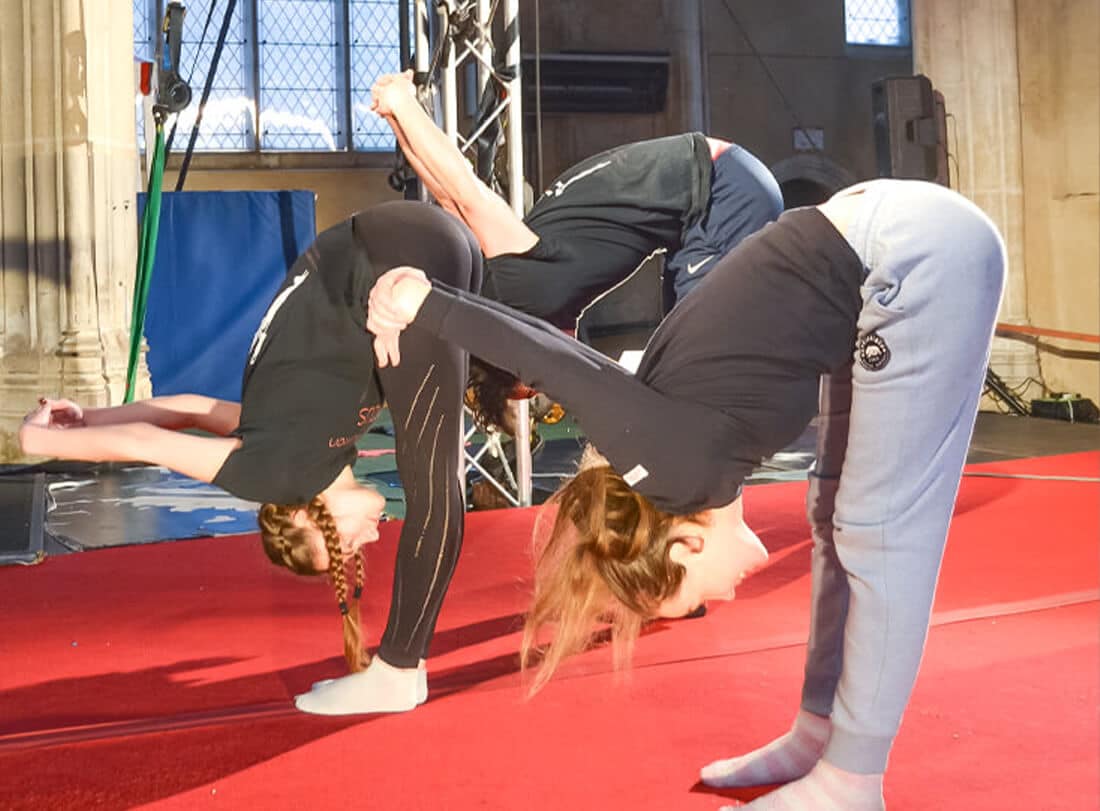 During the class you will learn moves to lengthen your muscles and improve flexibility of your legs, shoulders and back tailored towards aerial and acrobatic techniques.
Greater flexibility can help avoid injury, improve your technique, makes performing moves easier and enables you to increase your vocabulary on hoop, trapeze, handstands, etc.
It is also great for your day to day life, improving posture, reducing tension, and avoiding injury.
Whether you're perfecting your splits, practicing your backbends or just trying to touch your toes we'll teach you the techniques to increase your flexibility safely and at your own level.
Great for improving mobility, alignment, body awareness and relaxation.
If a participant is under 18, our disclaimer must be signed by a parent or an adult of 18+.
Students are advised to wear comfortable clothing that they can move easily in.
We are currently not offering this class.
Drop in – online £5 / live £10
4 Weeks Block – online       £ 17 / live £ 35
"Flexibility improves your overall performance, alignment, mobility and prevents injury."
Got a question about this class?
Reach out to us using the contact form below and we'll get back to you as soon as we can.